Photos by Vas Gardiakos
Those that are familiar with me and my art know how much I love all forms of fine art photography especially abstract and patterns. My art, to borrow from musical terms that define genres, may be called ambient, atmosphere or space. Occasionally I also shoot what may be considered mainstream photography but usually prefer the unusual.
Much of my art can be framed and hung on a wall, "kremaseto opos thelis" (designated by the Greek letters Kappa Omicron Theta) meaning it can be exhibited any way at the discretion of the owner. Some of the patterns can be used on neck ties, scarves, sheets, pillow cases, towels, place mats, wallpaper and rugs or what have you.
Any individual may use any of these art pieces for your personal computer desktop or print and hang on your wall.
Each artist proof is signed by Vas Gardiakos
Printed on 11"x17" high quality paper: $100.00

2014 - Palm Harbor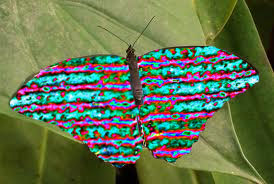 2002-2005 Manipulated Photo - Tarpon Springs, Florida, USA
Click on image for enlargement or click here to view slide show
The digitally manipulated or should I say digitally mangled images below were either my photos or paintings I produced through the years. I used Corel PhotoPaint or Adobe PhotoShop to edit the images. All my digital art is in .jpg format. All are untitled.

900

901

902

903

904

905

906

907

908

909

910

911

912

913

914

915

916

917

918

919

920

921

922

923

924

925

926

927

928

929

930

931

932

933

934

935

936

937

938

939

940

941

942

943

944

945

946

947

948

949

950

951

952

953

954

955

956

957

958

959

1999 Found Object Sculptures - Crystal Beach, Florida, USA
Click on image for enlargement or click here to view slide show

The concept for the Crystal Beach Found Object Sculpture photos came about from the many invitations I received over the years to attend receptions to sculpture exhibits. The photos on the invitation were so well taken with dramatic shadows that when I saw the original sculpture which was lacking the dramatic shadows I was often disappointed. I then decided to make sculptures from found objects and shoot them with their shadows. Unfortunately anyone that looked at my photos was more interested in the sculpture than the photo of the sculpture. They wanted to purchase the sculpture which unfortunately existed only for the eye of the camera. Just as well as many of these sculptures would have suffered from the lack of strong shadows when exhibited without concern of dramatic lighting. Oh well!
Most of the photos below are abstracts shot in 1999 in Florida. Most were shot with a 35mm camera. All are untitled.

800

801

802

803

804

805

806

807

808

809

810

811

812

813

814

815

816

817

818

819

820

821

822

823

824

825

826

827

828

829

830

831

832

833

834

835

836

837
Real Life Photos - USA and Greece
Click on image for enlargement or click here to view slide show

400 Bird On A Window Sill

401 Flowers

402 Hanging Around

403 The Shadow of Your Memory

404 Mrs. Eva

405 Look at All Those Rings

406 Come Back At Seven

407 Home Of A Home Homeless Person

408 Door Behind Lakonikis

409 Old Age
Mostly Kalamata Earthquake Photos - Greece
Click on image for enlargement or click here to view slide show
All of the 1992 photos were taken while residing in Kalamata Greece. The 1986, "7.7" earthquake destroyed most of Kalamata. This occurrence exposed many old weathered and interesting surfaces. I saw the artistic potential which I exploited with my camera. These two dimensional images are not manipulated in any way. It is amazing what chance can do.

600 Baby

601 Body Parts

602 Cat Away

603 Dance

604 Disaster

605 Dreamscape

606 Haute Couture

607 Reflections

608 Heavenly

609 Landscape

610 Red

611 Whatever

612 See It

613 The Monk and His Duck

614 Scratches

615 Waterfall

616 Rockets Away

617 Symphony

618 Uphill

619 Wall

620 Veranda

621 Metal Psychology

622 Clothes Pins

623 Tied Up

624 Natures Abstract

625 Slant on Reality

626 Upstairs
1989 3-D Photos - Chicago - USA
Click on image for enlargement or click here to view slide show

700 Decay of Art

701 The Power Company

702 No Parking Zone

703 Construction Zone

704 Thick and Thin
1960's Photos - USA
Click on image for enlargement or click here to view slide show

500 Orange

501 Rusty Nail
---------------------------------------------------------------------------------------------------------------------------------
My Art Is An Iconic Monument in Los Angeles
The proposed stunning Petersen Automotive Museum designed by your firm Kohn Pedersen Fox Associates has a starling similarity to my artwork shown below your image. What do you think, is it similar to my #911 abstract?
This innovative architectural wonder will be become an icon recognizable worldwide. I wish them the best.
Vas Gardiakos

2013 Proposed Petersen Automotive Museum | Los Angeles
http://www.petersen.org/about-us/news-and-press/THE-NEW-PETERSEN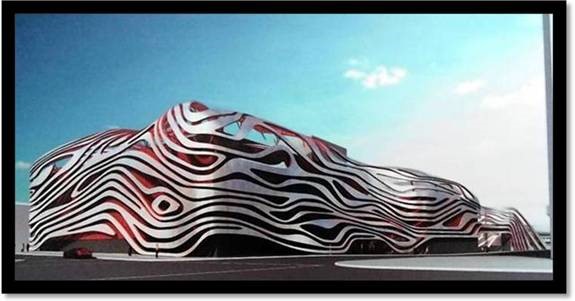 2004 Abstraction by Vasilios Gardiakos – #911 in B&W
see Image #911 above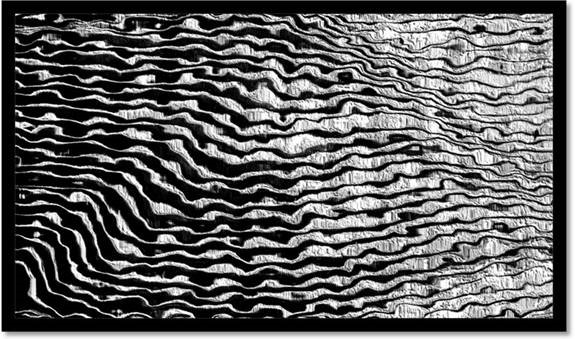 2004 Abstraction by Vasilios Gardiakos – Original - #911
see Image #911 above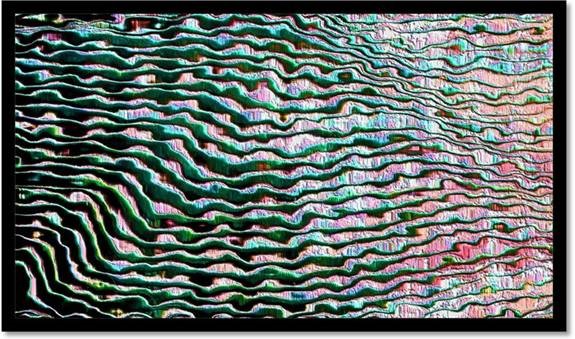 Variation on a Theme
2004 Abstraction by Vasilios Gardiakos – Original - #910
see Image #910 above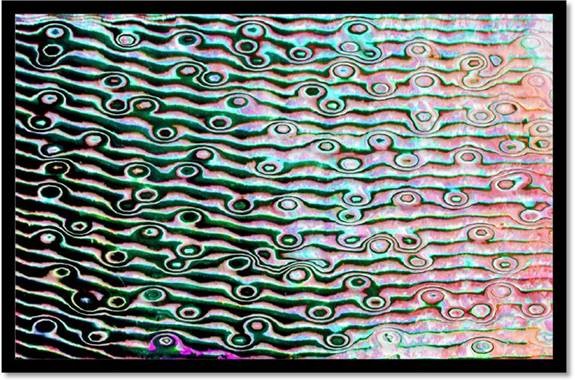 The original photo #818was used to make #910 and #911
see Image #818 above










______________________________________________________