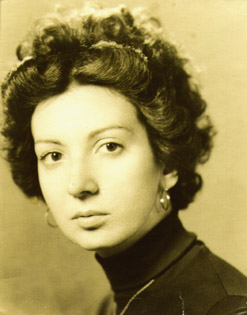 My Sister Vasiliki

Vasilios Gardiakos

My sister Vasiliki Gardiakos (Gardiakou in Greek) was a sensitive human being. She was exceptionally bright and cultured. She enjoyed reading. She had a great appreciation for nature and the arts. She loved children. She encouraged them to live to their full potential and urged them to live a healthy natural lifestyle. She patiently taught them about life and the classics.
Vasiliki died on April 19, 1991 from a prolonged illness. Her spirit lives on. I think of her daily and wonder what discussions we have had if she was still around. She enjoyed writing and instilled in me the desire to write and even more importantly she believed that I could do it and convinced me to try.
I highly recommend that you read her three short stories, The Return of Miltiades, Yannis and the Nereids and Archondesa and the Silver Loom. They are centered around Greek culture which she loved and faithfully studied and understood. Thought Vasiliki has not put the final polish I still find them very enjoyable to read. I may have made some errors in the process of copying from the original manuscript into the computer text program. I attempted some corrections and in the process I suspect made my own errors. I hope you will enjoy reading these stories as much as I do. I get the same enjoyment each time I read them.
Her favorite color was yellow.
====================================================





____________________________________________________






Copyright 2007 V. Gardiakos